Industries That Use Virtual Reality Applications for Businesses
With the introduction of inexpensive, user-friendly headgear, virtual reality has been more widely accepted lately. Industries that use virtual reality applications for businesses have already embraced these incredible technological potentials with vigour. Given the opportunities technology opens up for releasing our brains from the constraints of our physical bodies and enabling us to glimpse into spaces that only exist in the digital realm, it isn't unexpected.
The laws of the digital world state that anything may be created by simply describing it. The time it takes to get from one point to another is instantaneous. Because of this, virtual reality and its sibling technology augmented reality which I'll discuss in a different piece soon are effective tools for business. So, here is a summary of some exciting applications it is presently being utilized for as well as some hints at potential future outcomes.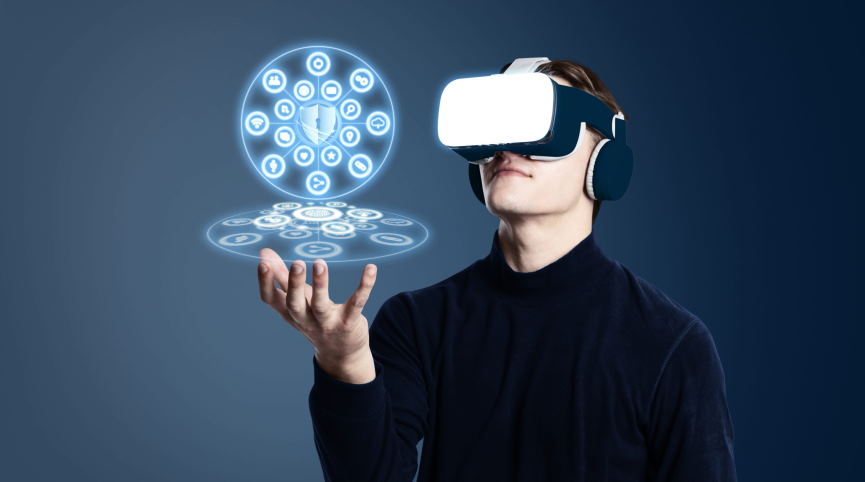 Top Business Virtual Reality Applications
As we've already discussed, virtual reality applications are constantly spreading into new industries and are completely customizable to suit your demands as a business and your ideas. The best commercial uses for VR technology will be covered in the following section, along with how these uses provide value to various industries.
Commercial
Shopping heat maps are created using VR technology to follow your customer's shopping path. Next, define their buying habits so product presentation can be optimized in physical and online businesses. Another business use for virtual reality is training staff for busy shopping seasons. To boost the retailers' effectiveness in these circumstances, it promotes the creation of a virtual world that stimulates busy seasons.
Manufacturing and Engineering
Inexpensive full-scale prototypes are a regular part of engineering and manufacturing initiatives. To assess project efficiency in the designing phase before commencing the production process, virtual reality apps that encourage a more cost-effective experience might be used in their place. Before beginning the aircraft production process, focus on the needed safety criteria while delivering an immersive experience that is both affordable and efficient.
We have discussed the amazing industries using augmented reality and virtual reality applications may provide your company. Your imagination and the level of application customization expertise of the VR solutions provider you choose are the only constraints. It meets the demands of both your company and future clients.
Your creativity limits your company's value that VR and AR apps may provide. It may save expenses, boost the efficiency of operations, and increase the return on investment for all of your company endeavors. Industries that can benefit from virtual reality training, it uses the numerous competitive advantages offered by apps for virtual reality.